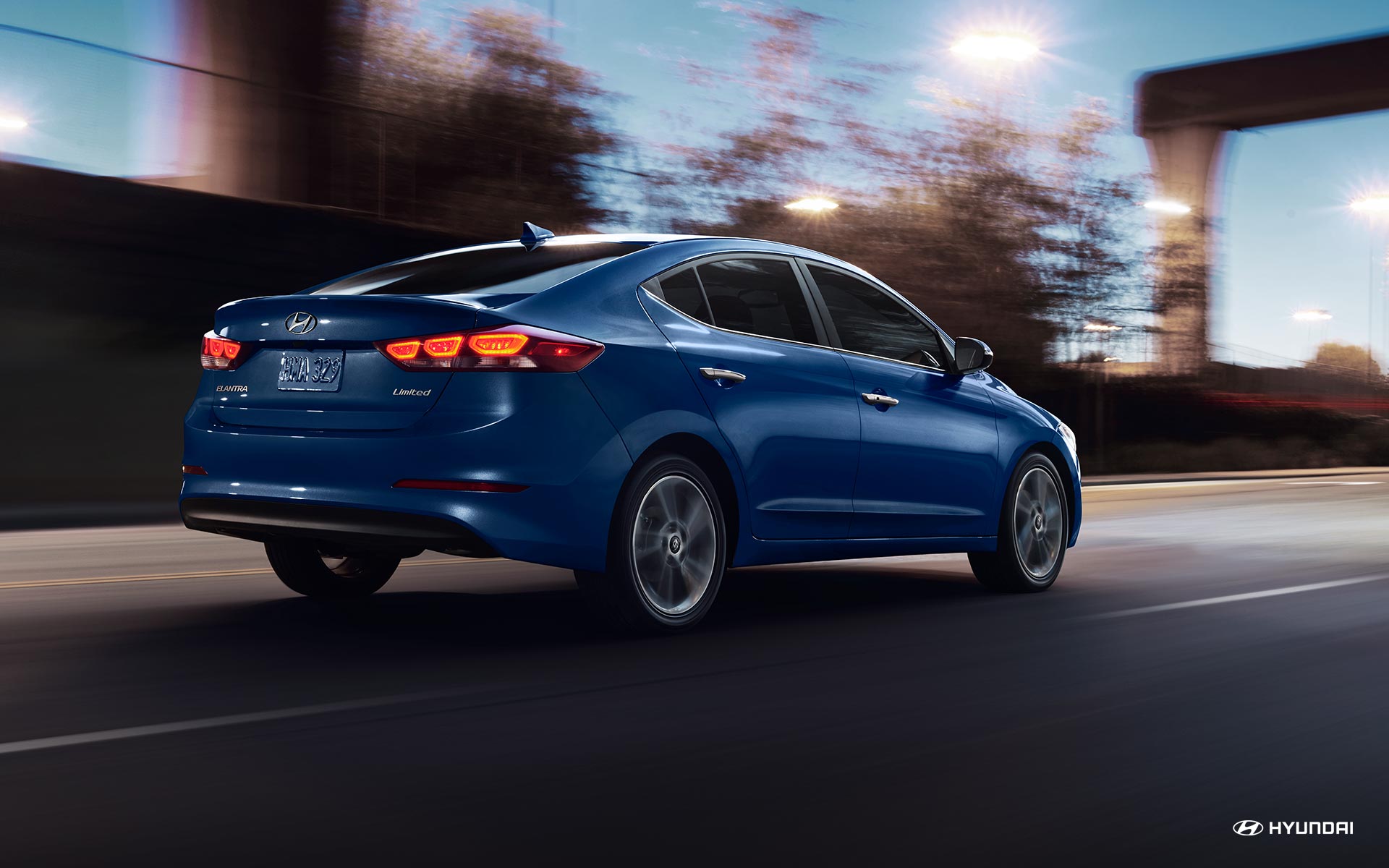 Here at Heritage Auto Group, we are proud to serve drivers all over the Owings Mills, MD region. We are happy to offer a great variety of vehicles from a huge number of different automakers, such as Hyundai, Toyota, and Chrysler. We're now beginning to receive the new 2018 models of all our favorite sedans, SUVs, and pickup trucks at our dealerships, and one car in particular that's making a lot of noise is the 2018 Hyundai Elantra. You can find this car at several of the Hyundai dealerships in our auto group.
The first thing that must be mentioned when we talk about the 2018 Hyundai Elantra is its incredible value. The base model is loaded with standard features and comes in at under $14 grand. No matter which of the six trims of the 2018 Hyundai Elantra that you choose, you'll get a car that is stylish inside and out, featuring projector headlights with Daytime Running Lights and body color exterior mirrors. The car's engineers had safety in mind when designing the vehicle, and created a body that uses high-tensile strength steel to protect passengers in the event of a collision and thicker front side window glass for a quieter ride.
Stepping into the interior of the 2018 Hyundai Elantra, you'll find a Bluetooth hands-free phone system, cruise control, and a 60/40 split-folding rear seat back on all trim levels. Meanwhile, tech features include a remote keyless entry system with alarm and AM/FM/SiriusXM/MP3 six-speaker audio system. Additionally, buyers can configure their new Hyundai Elantra with a variety of option packages that add interior luxuries and tech features.
If the 2018 Hyundai Elantra sounds appealing to you, head on over to a Heritage dealership to check out our new 2018 models today!