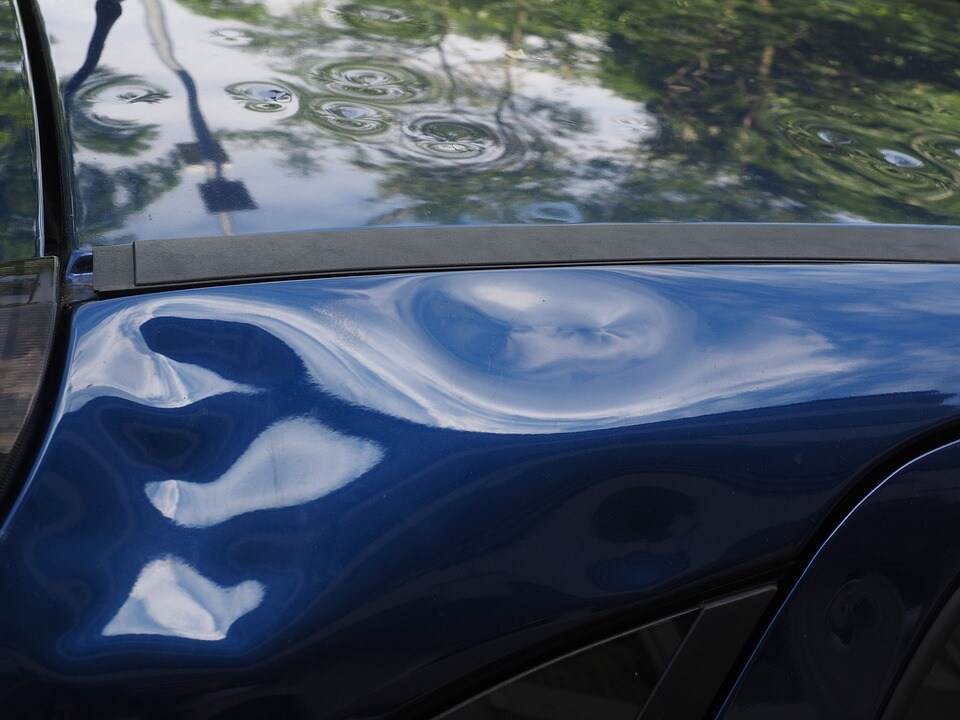 Although it may seem like cosmetic issues such as dents, scratches, and minor tire damage are not as serious as mechanical issues, they can be. If you fail to fix cosmetic body damage, this can lead to rust and can hurt the value of your vehicle.
Here at Heritage | MileOne Autogroup, a variety of our dealerships have full-service body repair centers, where our highly-trained mechanics fix all types of cosmetic damage. Here are some of the most common types of damage we take care of.
Dent repair: Dents can be caused by a variety of different things, including hail and collisions. Our facility is manufacturer and I-CAR certified, and our team of certified technicians are equipped to repair both major and minor dents.
Bumper and fender repair: Fender benders are a fact of life, and whether or not they're your fault, the technicians at our Maryland body shops can repair fenders and bumpers using manufacturer recommended repair processes.
Auto paint repair: When your vehicle gets scratched by a child, another car, or by a falling branch during a storm, it can cause cause long-term damage to the paint if not repaired. Our PPG-paint-certified technicians use the latest computerized paint-matching technologies to produce excellent results.
Auto glass repair: Collisions or strong storms can cause your windshield or windows to shatter or break. We can provide quality replacements or repairs through our certified glass vendors.
Tire repair: The roads around the Baltimore, MD, area can cause extensive damage and punctures to your car's tires. Check out one of our tire centers for a new tire or set of tires.
No matter the cosmetic issue, we can help repair flaws and return your car to a like-new condition. We look forward to assisting with vehicle cosmetic repairs at a dealership closest to you!