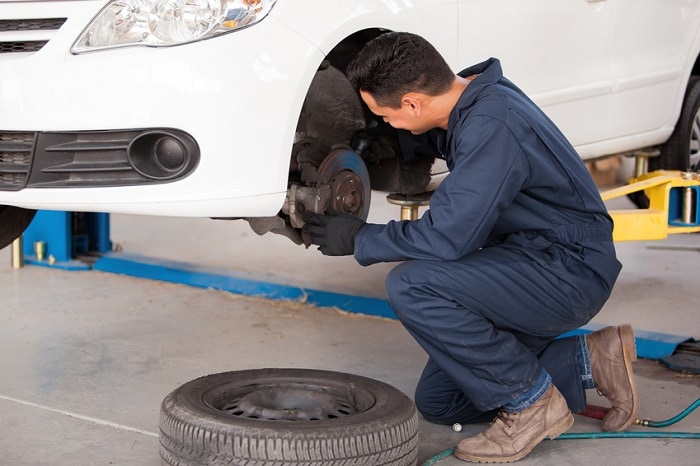 Time for a celebration. You won't need anything fancy to wear, because it's not a potluck (there's no space in the break room fridge), and it's a pretty low-key affair, but National Brake Safety Awareness Month at Heritage | MileOne Autogroup is no less important for that. We're taking some time to think about safety and brake service, and we're suggesting you do the same.
We have some great new and pre-owned cars in our inventory. They're built to perform, but it's important to look at the big picture when it comes to performance. A car or SUV may have a six-second zero to sixty time, but what about when it's time to get a three thousand pound vehicle back to zero, especially when you're doing it on short notice and from high speed?
Most manufacturers rate stopping time based on ideal conditions: new brakes, a good road surface, optimal reaction time, and fair weather. But if any of those conditions change, your stopping distance increases. That should give you some idea why it's important to have your brakes checked during regular service intervals, or annually if your vehicle's out of warranty.
That said, you also need to know when to ignore the calendar and listen to your vehicle instead. Stop by our dealerships' service centers for brake service if you notice your brake fluid getting low or discolored. If you hear or feel the brakes grinding or scraping, or if the pedal feels different than it used to, stop by. Also visit if you think your stopping distance is longer than it used to be.
And if your car is out of warranty, don't wait. We have frequent brake service specials and vehicle financing to keep costs under control. There's also the fact that a minor bit of maintenance like having your brake pads replaced can become a major repair (like replacing your rotors) with neglect. Keep yourself and your family safe — during Brake Safety Awareness Month and every month — with the dealerships of Heritage | MileOne Autogroup.