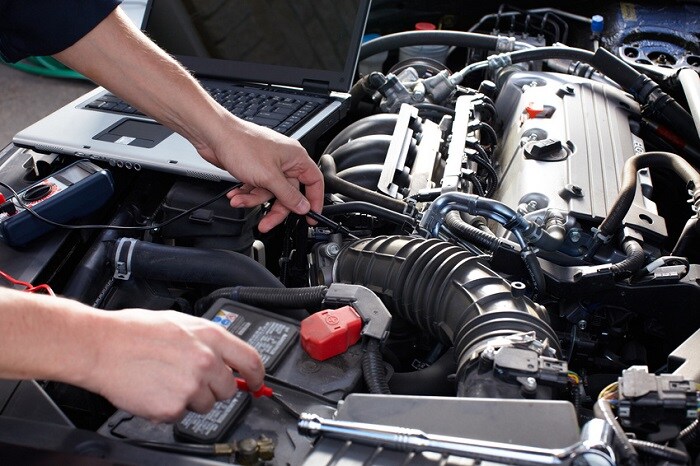 The battery in your car is one of the most important parts of your vehicle. The battery is responsible for providing voltage to the starter and supplying power to all the electrical components and tech features in your vehicle. Without it, your car wouldn't start!
Hopefully, you haven't been stuck somewhere during the Baltimore, MD, winter with a dead car battery. If you have, you know how important it is to make sure the battery is in good condition. Exposure to extreme elements, such as frigid temperatures, can affect the car battery's ability to function. Especially if the battery is old or weak, it won't be able to function properly.
Luckily, there are a few warning signs your car will give you to indicate that you may need a replacement battery. Your vehicle being slow or sluggish to start, low battery fluid, and a swollen battery case are all signs you may need a new battery. Another test is to turn on the headlights when the engine isn't running. If they look dim, a new battery may be needed.
Batteries usually have a lifespan of three to five years. Though, because driving habits and outside elements can shorten the life of your battery, it is a good idea to get in the habit of having your battery regularly tested.
The service center here at Heritage | MileOne Autogroup in Baltimore, MD, can perform a battery test and battery maintenance. We'll ensure your battery is working to the best of its ability. If a new battery is needed, we can promptly install one. It is easy to schedule a service appointment online, and our skilled technicians work quickly and efficiently to get you back on the road as soon as possible.
We regularly offer service specials, new car deals, and used car deals, so be sure to check our website for the latest updates. We hope to see you soon!