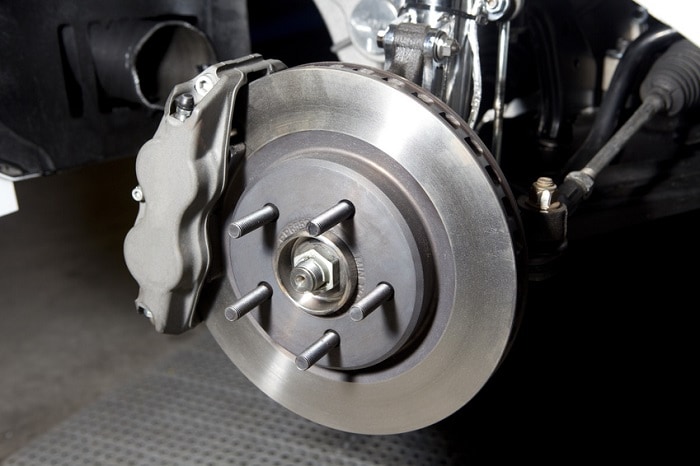 Summertime is many folks' favorite time of year. The weather's gorgeous, the kids are out of school, and you get some much-deserved down time. Unfortunately, everyone else has the same idea, so the roads around Baltimore are even more of a mess than usual this time of year. New drivers, tourists, and knuckle-draggers are out in force. Your driving skills — and your brakes — had better be on point. The dealerships of Heritage | MileOne Auto Group don't offer driver's ed, but we do have brake service near Baltimore to keep you safe behind the wheel.
Why do your brakes matter? Your car weighs a ton or two. If you think your engine works hard getting all that weight to sixty miles an hour, spare a second to think of how hard your brakes work getting all that mass back down to zero.
When your brakes are worn, or if key components in your brake system fail, you're in for trouble. The thing to understand is that your brakes don't fail all at once. They'll give you warning signs, but you need to pay attention:
Longer stopping distance happens when your brake drums or disc brakes begin to wear down

You may still have quick stops, but your brakes may stick a bit or squeal loudly when you're stopping

You may notice that the brake pedal has a softer feel and doesn't respond quickly when you stop
Your brakes are actually a complex system made up not only of the brakes themselves, but also rotors, a master cylinder, brake lines, and much more. One symptom alone — a mushy brake pedal — can be an indicator of any number of issues, from an expensive fix like a faulty master cylinder to a quicker fix like your brake lines needing to be bled or your brake fluid replaced. That's why it's important to have your brakes checked by technicians you can trust, versus a neighborhood mechanic who takes the opportunity to sell you things you may not need.
With that in mind, stop by the dealerships of Heritage | MileOne Auto Group. We're more than new car deals. For thousands of drivers around Towson and Owings Mills, we're parts and service you can trust!