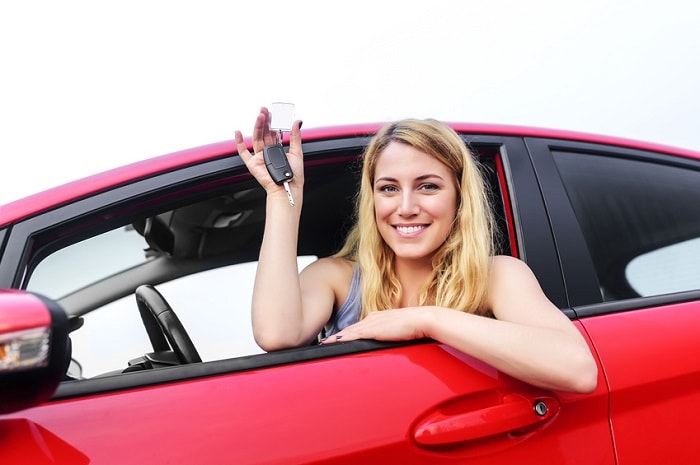 With the month of May almost over and summer just around the corner, this is the perfect time for the team at Heritage | MileOne Autogroup to offer our best wishes to the college and high school graduates from the class of 2018. It's an exciting time for many of you as you seek out your first "adult" jobs, first apartments, and — in many cases — new car deals. We'd like to help you start off on the right foot when you purchase your first vehicle.
The most important thing to do is consider your budget. Your car payment is only part of the equation. You'll also have fuel, maintenance, and insurance to contend with. What's more, you'll have to juggle those payments with a number of other living expenses.
Second, consider your credit. If you're just getting started building your credit history, an auto loan can be a big help. On the other hand, if you've racked up a lot of credit card debt in the last couple of years, you may be trying to rebuild your credit. We'll help there as well, because we work with multiple lenders to help you get the vehicle you need.
Also think about what you'll drive, and remember that it doesn't have to be brand-new. Sometimes it just needs to be new-to-you. Each of our dealerships are also used car dealerships, and each gives you many of the advantages of buying new, but with a lower price. Ask your local dealer about their CPO program.
Finally, tie up any loose ends. That means thinking about the kinds of features you want, from the color to the sound system or different performance upgrades. Ask about higher trim levels, since they're usually a less expensive way to get what you want than you'd get by picking and choosing among individual features and option packages.
Once you've done your homework, the last task is the test drive. Bring proof of income, proof of insurance, and your license, and our friendly, knowledgeable staff will help with the rest. Questions? Visit our Towson, Owings Mills, and Baltimore dealerships today!