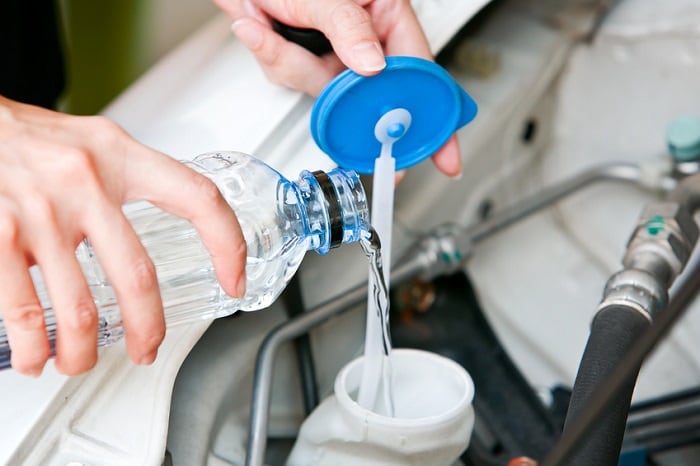 Some car parts have a way of letting you know when they're on their last legs. You'll feel or hear a difference when the time comes to replace brakes or tires, and if it's time to replace your wipers you probably aren't seeing much of anything through the streaks and rainwater. But another key component — your fluids — are a bit harder to troubleshoot. That's why you should visit the dealerships of Heritage | MileOne Autogroup for parts and service, in addition to our great new car deals.
Washer Fluid
Your windshield can get filthy quickly and without warning. Keeping your washer fluid topped off takes care of the grime, insect parts, and streaks left by everyday driving.
AC Coolant
We're blessed with fairly mild winters, but the same can't be said for summer around Baltimore. Air conditioner coolant can be dangerous to handle, so this is one job that should be handled by an experienced technician.
Motor Oil
Your motor oil keeps your engine cool, lubricated, and efficient. If you don't change it on schedule, you'll see performance and fuel economy suffer, and may be due for costly repairs.
Radiator Fluid
Is it antifreeze or coolant? It's both, since it keeps your engine from overheating in summer and keeps your radiator safe when the temperature drops. Don't neglect it!
Transmission Fluid
Just like your motor oil cools and lubricates your engine, transmission fluid performs the same function for your gearbox. As it wears, your transmission can shift rougher and may break down (evidenced by the fluid having a gritty feel).
Brake and Steering Fluid
If your brakes or power steering don't feel like they used to — feeling slack or requiring too much effort — it can be due to low fluids. These are hydraulic systems, and proper levels ensure peak performance.
We're more than used car deals. Need automotive service near Towson MD, handled by expert technicians? Don't visit the quick lube place. Visit the dealerships of Heritage | MileOne Autogroup!