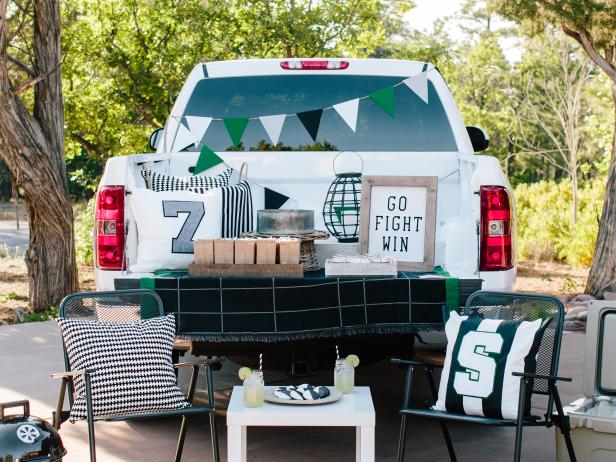 Just because summer is over doesn't mean the fun has stopped. There's still some time left in NASCAR season, football is just getting started, and NBA teams will be taking to the court before you know it. That means tailgate time, so the dealerships of Heritage | Mile One Autogroup wanted to give you some tips for safer tailgating.
Pack For Food Safety: Cold food — especially raw beef and chicken, uncooked hot dogs, and anything with mayonnaise — needs to stay that way. Make sure you pack your cooler tightly, using plenty of ice and leaving as few gaps as possible. Hot foods also need to stay hot, so use an insulated bag for anything you've prepared ahead of time. The lines are too long at the bathrooms, and the game too much fun to miss out because you were careless about food safety.
Grill Safely: We like offering used car deals, but we'd rather not see you here because of a car fire. So keep a minimum of six feet between your grill and your car. Using a grill or camp stove that's gas-fueled? Make sure it cools fully before you stow it, and make sure everything's properly turned off. Using charcoal? Douse the embers with water before disposing.
Designate a Driver: There's nothing wrong with a cold beer or two before, during, or after the game. Driving afterward, on the other hand, is reckless and irresponsible. Designate a driver who'll stay sober so everyone's safe and nobody gets an expensive ticket or loses their license.
Clean Up: Keep a trash bag handy for your junk and clean up after yourself when you're done.
The dealerships of Heritage | Mile One Autogroup offer plenty of pickups, SUVs, and hatchbacks, but the reality is that you can tailgate in pretty much anything. Arrive at the game or the concert in style. We've got your new car deals and the essential maintenance to keep you going, so stop by today.