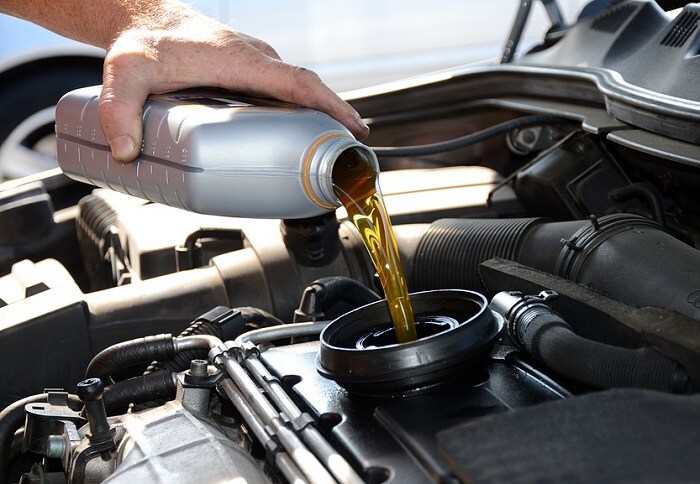 When you visit Heritage | MileOne Autogroup, you can expect to choose from a wide selection of both new and pre-owned cars for sale and to receive services from a sales and maintenance team that has your automotive needs in mind. One of the many things our maintenance team advocates for is motor fluid upkeep. That said, many of our customers are unaware of what certain motor fluids do for their car, and how they can dramatically alter the quality of their drive.
Motor oil, coolant, transmission fluid, three motor fluids that drivers may hear a lot about, but are often unsure as to how they can affect the quality of their drive. For starters, motor oil is crucial for lubricating your car's engine which is made up of a combination of intricate moving parts. When the oil is old, dirty, and filled with grime, your engine has to work harder to move these many components. By changing your oil out on a regular basis, you can prolong the life of your engine, and even improve your gas mileage.
Coolant acts as a fluid meant to cool the engine. Engines run hot, really hot, and coolant keeps all of these hot components at an adequate temperature. By maintaining an optimal level of coolant in your car, you can avoid the dangers of an overheating engine. Transmission fluid is similar to motor oil in that it keeps the transmission properly lubricated. When transmission fluid isn't maintained, gunk can build up, and keep the transmission from running properly; it can also severely cut the lifespan of your transmission.
Receiving professional automotive maintenance and having your car's motor fluids swapped on a regular basis cannot just prolong the life of your vehicle, but can save you from the financial burden of expensive repairs down the road.
If you're looking for a dealership that has a wide variety of new car deals and is home to a fully equipped automotive service center, you can look no further than Heritage MileOne Autogroup. We are dedicated to giving you a quality driving experience, and achieving satisfaction both at our dealership and on the open road.