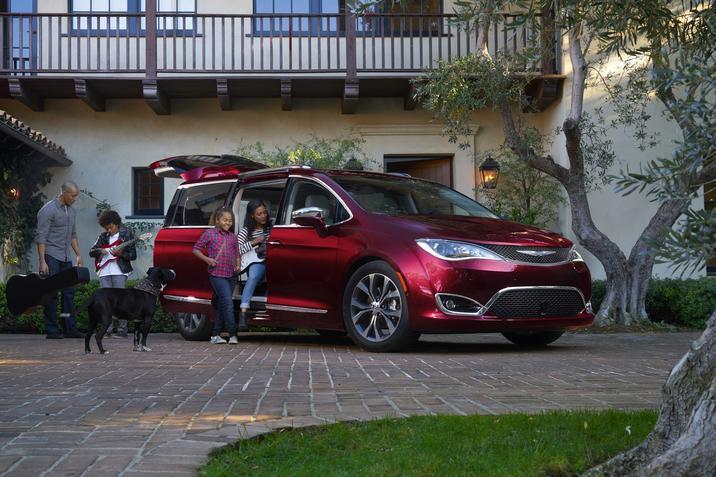 When you step foot into a Heritage | MileOne Autogroup new and used car dealership, you'll experience a visit that excels far beyond the competition. Our team of dealers can meet with you one on one in order to ensure that you get placed with a vehicle that matches your lifestyle, and to us, no lifestyle is quite as demanding as a being a parent. We offer a plethora of vehicles to choose from and will help you find the ideal family-friendly car.
But what makes the best family-vehicle? For starters, having intuitive safety features should be your first priority. There is a wide range of new safety and driver-assist features out there in the market, and they offer some pretty significant peace of mind. Features like adaptive cruise control and lane-keeping assist promise to add an extra level of security on the road. On the other hand, rear seatbelt alerts help keep you in the loop as to what is going on in the back seats.
Although, safety isn't the only thing that you should look for in a family-friendly car. Your ideal family vehicle should offer enough space for passengers and cargo. For this reason, we always recommend that new and growing families avoid compact sedans and two-passenger vehicles. Instead, we suggest expansive SUVs, minivans, and marge sedans that make transporting people and things a huge priority.

Of course, you don't want to forget about comfort and convenience! It's important to keep in mind the type of upholstery, if there's dual- or tri-zone climate control available, heated seating, sliding doors, cupholder placements, and more.
No matter what kind of vehicle you're looking for, you're bound to find a fantastic new car deal at Heritage | MileOne Autogroup. We promise a personalized dealership experience and deep satisfaction in finding the perfect match between car and driver.