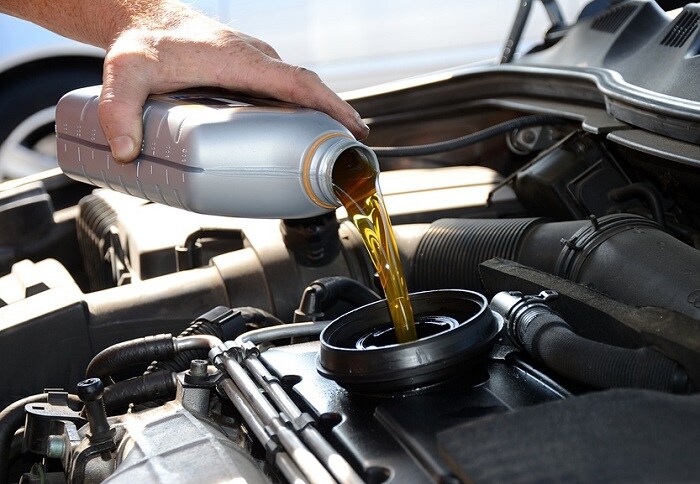 Our staff at Heritage | MileOne Autogroup has earned a reputation for providing customers with excellent automotive maintenance. One of the many maintenance tasks that we offer in our service and parts centers are oil changes, and in this post, we'll share everything we know about this crucial form of maintenance.
Of all the motor fluids that course through your vehicle, possibly at the top of the list in terms of importance is motor oil. What is motor oil? Well, it is a fluid that is intended to provide thorough lubrication for all your engine's components. These components are constantly moving, and without motor oil, can be damaged as a result of excess friction. Unfortunately, the effectiveness of motor oil wears off after so much use. For this reason, we recommend that you visit our service centers in the greater Baltimore, MD area to have your oil changed once every 3,000 to 5,000 miles.
When receiving an oil change from one of our trained automotive technicians, they'll likely suggest a type of oil for your vehicle. There are four different motor oil variations: full synthetic, synthetic blend, conventional, and high mileage. Full synthetic motor oil is incredibly effective at lubricating an engine and works best in performance vehicles and vehicles with high mileage. Synthetic blend is a more affordable synthetic option; while less effective, it is still an excellent replacement for conventional motor oil. Conventional motor oil is considered the standard. However, once your odometer reading climbs past 75,000 miles, it is recommended that you start using high mileage oil in your changes.
Are you looking to get an oil change? Our maintenance teams at Heritage | MileOne Autogroup have you covered. While we specialize in high-quality auto servicing, we also offer a diverse range of new and pre-owned cars for sale. Rest assured that we are able to fulfill all your automotive wants and needs.