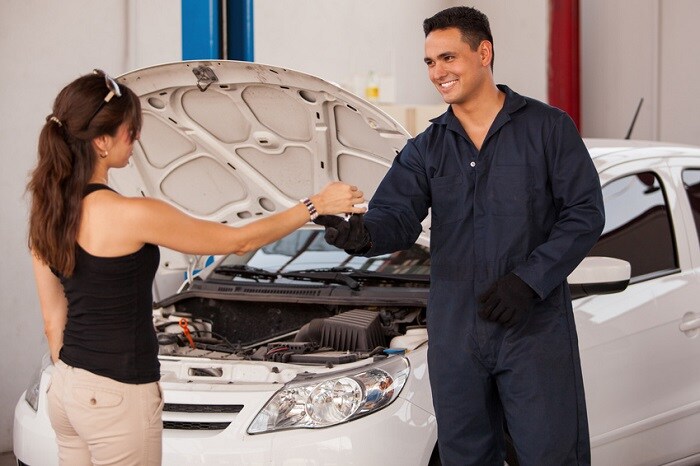 When it's time to take your vehicle in for routine maintenance, you have many options. However, the best one will always be to bring it in to the service department of the Heritage | MileOne Autogroup dealership you purchased it from. Why, you ask? Simple – we have a trained staff of professionals who know your new Honda cars or FIAT cars inside out, and if a part on your vehicle needs replacing, we do it the right way: with OEM parts.
OEM is an acronym for "original equipment manufacturer." A lot of you may be familiar with the term OEM, but it means one simple thing: it's the exact same part that was on the vehicle when it rolled off the factory floor. As such, there's no worries about fitment or faulty placement. An OEM product is one that you can trust to go the distance with your vehicle, since it was designed to fit into it from the get-go. Being an official dealership organization spanning dozens of brands and dealerships across the East Coast, Heritage|MileOne Autogroup has a service department that's right for you and your new or used car, and you can find them with just a couple clicks.
Select OEM parts even come with warranties of their own, something that our certified mechanics will tell you about before they install it. It's an extra measure of safety to make sure you're satisfied with your purchase. Not many aftermarket (the term for parts made by anyone other than the manufacturer) parts come with a warranty, and as a result, can be less reliable and more prone to failing than your original equipment.
If you want to make sure your vehicle is in prime condition, visit any one of our car dealership locations for service to make your vehicle run like brand new. Get in touch with us at Heritage | MileOne Autogroup serving the greater Baltimore and Westminster, MD area.