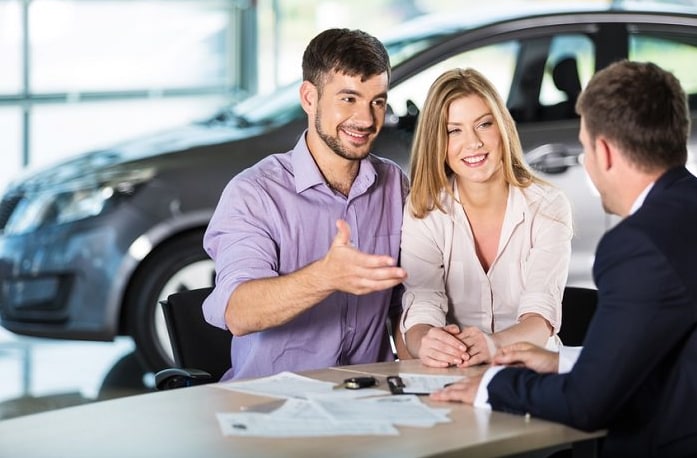 There's no reason to let the process of applying for auto loans distract you from having fun while you shop for new cars. This is especially true when you choose Heritage | MileOne Autogroup. We'll help you get approved for a loan at an excellent rate! Here's how to get started.
Check Your Credit Score
Knowing your current credit score will go a long way in helping you streamline your finance application. If you have a low credit score, it may be a bit trickier to get approved for the loan you want at a good rate – but that's why our team is here to help! No matter what your credit situation is, we can direct you to the right lenders who will help you secure your loan at the best rate possible.
Value Your Trade
If you plan on trading in, then estimating the car's value is your next step. You can use our helpful online appraisal portal to get an accurate estimate in minutes. And right now, you'll get an extra $1,000 bonus on top of your car's appraisal value when you trade in your car.
Calculate Your Payments
After estimating your trade-in value and getting a better idea of how much you can afford on your down payment, it's time to nail down your budget. By using our convenient online payment calculator, you can enter different down payments, interest rates, and payment terms for different car prices.
Apply Online
Once you know how much you want to borrow, it's time to apply for financing. Our online application can be completed in minutes, allowing you to get pre-approved before you leave your door. And if at any point you run into a problem, our team of finance experts will be right here to help!
Contact one of our car dealers near Baltimore today to learn more!