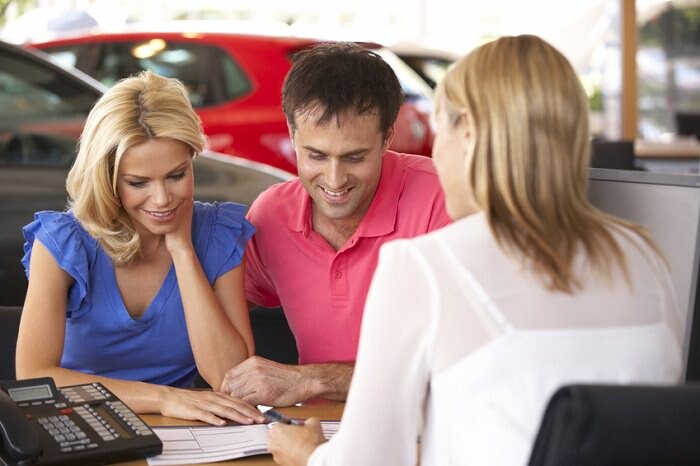 Tired of dealing with the hassle of trying to sell your car on your own? Well, you're in luck! Here at our dealership, we buy used cars at fair prices, allowing you to forget about the stress of selling your car and to focus on enjoying your car-shopping journey.

Plus, here at Heritage | MileOne Autogroup, we're offering exciting offers for drivers who trade in their vehicles through our family of dealerships.
Online Trade-In Appraisal
Not quite sure if trading in is right for you? Well, we're sure you'll feel excited about trading in when you use our convenient digital trade-in appraisal tool, which is available on any of our dealership's websites.
Just enter your car's make, model, year, mileage, condition, and other essential information and you'll get an instant estimate on your car's trade-in value.
And if the excellent trade-in value of your car isn't enough to convince you, right now you can get an additional $1,000 added to your car's appraisal value!
How to Trade In Your Car
After you've got an idea of what your car is worth by using our online appraisal tool, it's time to bring your car to our lot for an official appraisal. Let us know you want to sell or trade your car right away so you can shop for your next car while we appraise your current vehicle. Be sure to also bring the car's title and owner's manual and have all personal items removed from your car.
After you've taken the time to test drive your top car options, we'll have a final trade-in value ready for you. We will reduce the cost of your new car based on your car's trade-in value, allowing you to simplify your financing. Then you can drive home in the sleek new car you purchased at an excellent price.
Contact our car dealership near Baltimore today to learn more!